This June holidays, we are offering a new camp programme:

Drive 1 : 31 May – 4 Jun
Drive 2 : 7 Jun – 11 Jun
9am-3pm (lunch included)
Program Overview
In this 5-days camp, participants will build, wire, code, and test their own 2-wheel drive robots. In the process, they will learn to…
Program and use the micro:bit microcontroller with motors and sensors

Construct a wheeled robot using various materials and machine tools

Learn about differential drive
Participate in a mini-competition
Participants will get to keep the robot they constructed (Including all electronics).
Activities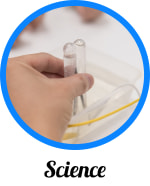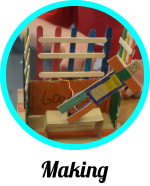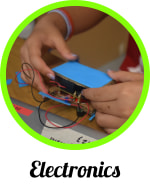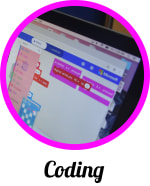 Price : $ 500

* Early drop-off and late pick-ups available for the busy parents at no extra cost. Just let us know in advance what time you'll like to drop-off and pick-up your kids. Lunch is provided.
Registration
FAQ
Are campers allowed to bring home their projects?
Campers keep whatever they build. We do not restrict the type or quantity of parts and materials used; as long as it's available in our center, they can build it into their project and keep it. For programs utilizing micro:bits, we limit the campers to one each; this helps us to keep costs low for you.
What tools will they use?
For the micro:bits on Wheels programme, the selection of tools that we may use depends on the individual camper's design, and includes:
Computers and tablets
3D printer
Scissors
Wire Cutters
Wire Strippers
Pen knife
Screw drivers
Hammer
Hand saw
Sandpaper
Hand file
Glue gun
Soldering iron
Drill
Jigsaw
Jigsaws and soldering irons! Is it safe?
Kids need to be exposed to some amount of danger, so that they can learn to assess risks on their own. Our instructor-mentors closely supervise all work with dangerous equipment to ensure that no serious injuries occur, but minor cuts, splinters and burns should be expected when performing woodwork and soldering. If either parents or child is uncomfortable with a particular tool, we will let the child plan the task, but have the instructor-mentor perform it for them. We will also stop a child from operating a tool if we feel that the child is unable to do so safely.
Are lunch and snacks provided?
Yes. We'll provide lunch, as well as snacks and drinks for the kids during break time. Do let us know if your child has any dietary restrictions.