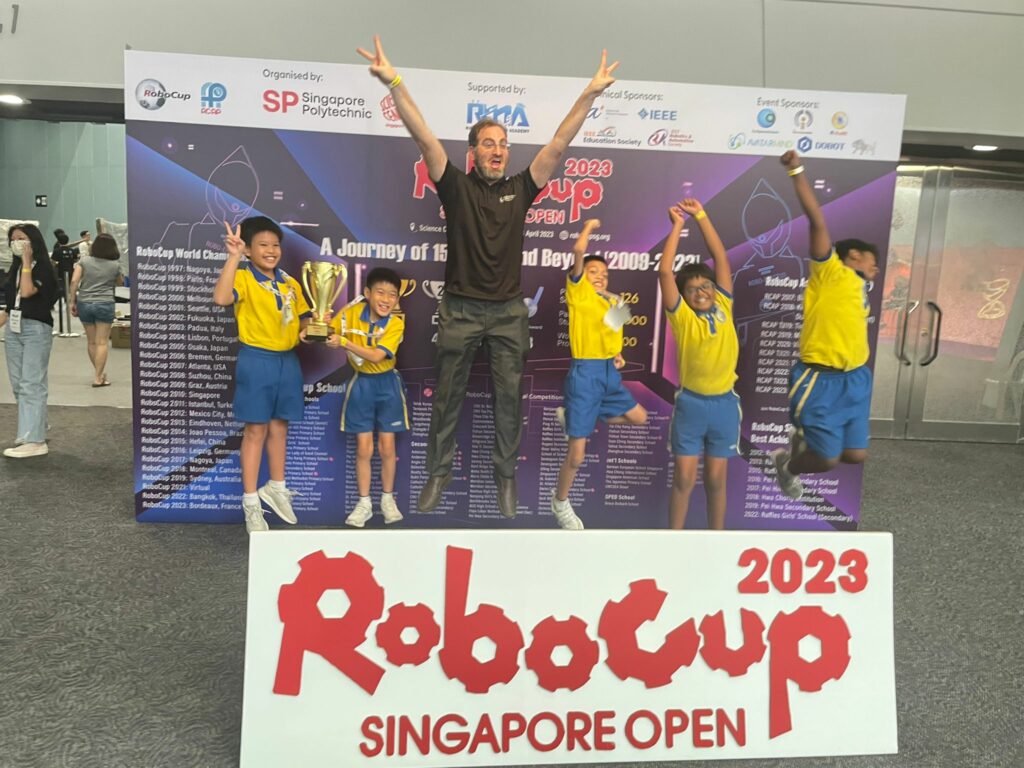 This past weekend at RoboCup 2023, our Singapore students really impressed us with their perseverance and effort. We coached CCAs at Cedar Secondary, Pei Hwa Secondary, ZhengHua Primary and Clementi Town Primary schools. Roughly 100 students – about a fifth of the competition total!
Out of Six leagues they competed in, our students took home First Place trophies in all but one. In two categories, our schools won all the trophies…
Rescue Line Entry, U12 – Gold & Silver
OnStage U19, Gold & Silver
CoSpace Rescue, U12 – Gold & Bronze
CoSpace Rescue FS, U12 – Gold, Silver & Bronze
CoSpace Rescue, U19 – Bronze (& 4th place)
CoSpace Rescue FS, U19 – Gold, Silver & Bronze
We salute their work and commitment, and their sportsmanship.
We like supporting RoboCup as it feels the least commercialized of all the competitions in Singapore, with little to no reliance on any particular vendor or hardware, a licensed but free software created in partnership by Singapore Polytechnic.
A big thank you to Dr. Changjiu Zhou for supporting RoboCup in Singapore, Asia Pacific and globally for all these years!