Last weekend, Cort and I tested out our first IMDA-sponsored course, free and open to the public.  The theme was Board Game Design, and we used 3D design (utilizing the free and child-friendly TinkerCAD) and 3D printing to provide a technological edge to the otherwise traditional medium.  We held the 6-hour workshop over 2 days in the IMDA Pixel Lab MakerSpace at Tampines Regional Library.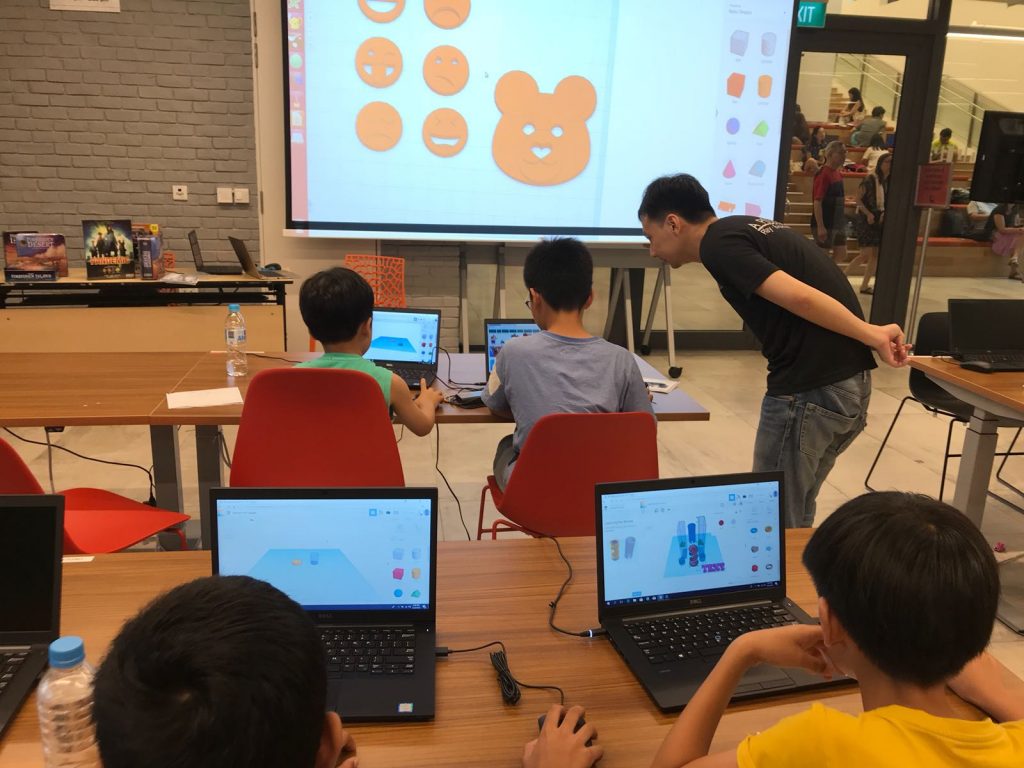 The workshop time was divided into three main parts:
Learning & playing table-top games, especially popular, cooperative board games like Forbidden Island and Castle Panic
Game Design Theory
3D Design & 3D Printing (of anything, but cool replacement board game pieces for boring pawns from the above games was the unrealized holy grail…)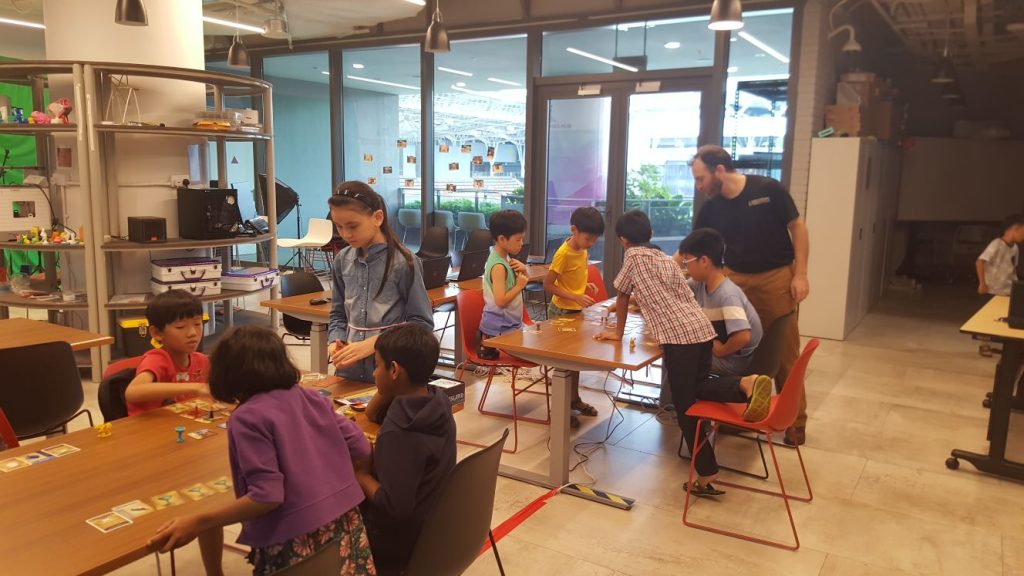 We had a wide range of relatively young subscribers from 6-12 years old, so it was a bit of a challenge to keep a strict pace.  However, it was great watching the older kids bringing the younger ones along on their gaming sessions.  And the youngsters of the bunch were surprisingly adept at manipulating 3D objects in TinkerCAD.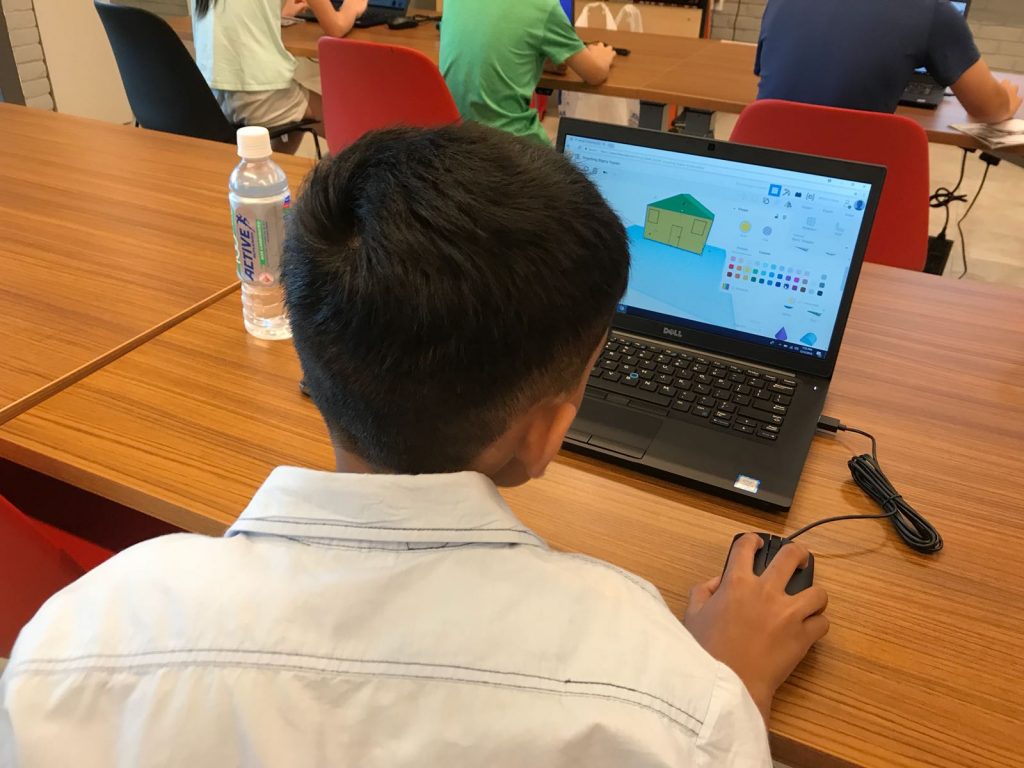 Each child left the workshop with one original 3D design printed on the single 3D printer provided in this MakerSpace.  The lack of resources was a frustration for us and the students alike, so we've taken that to heart in our latest pitch to a primary school interested in this curriculum for its Infocomm & Media Club.  We hope to bring this original technology module to a wider audience around the island.
My 9-year-old daughter participated, and she came home full of ideas she wanted to test out on TinkerCAD – so, now I finally have an excuse to give my wife to buy that 3D printer we can't fit anywhere…