We had a preview run of the Marine Expedition programme for our regular students who couldn't make it for the Sept camp. One of our students designed and built this trimaran, driven by a centrifugal pump jet and controlled with a micro:bit.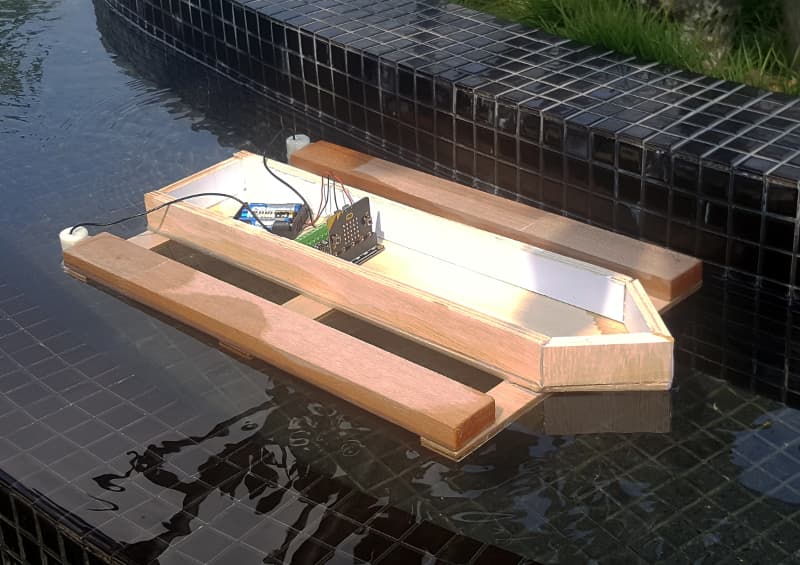 The pump jet is rather under-powered for the size of the boat, but it's low power demands and easy installation makes it a good choice for use as station keeping or maneuvering thrusters. Other choices for boat propulsions includes propellers, paddle wheels, fans, and many more.
If you would like to join the Marine Expedition programme, there are still a few days left to sign up here. We also do fun and educational stuff like this and more during our regular classes. Contact us to find out more.