The Marine Expedition Sept program is now over! But we'll be running more programs during the year end holidays, so watch this space for updates, or better still, drop us an email and we'll notify you when the programs are ready for registration.
You've already seen the boats that our participants built, so here's a photo of a hydraulically controlled panther that was built by another participant.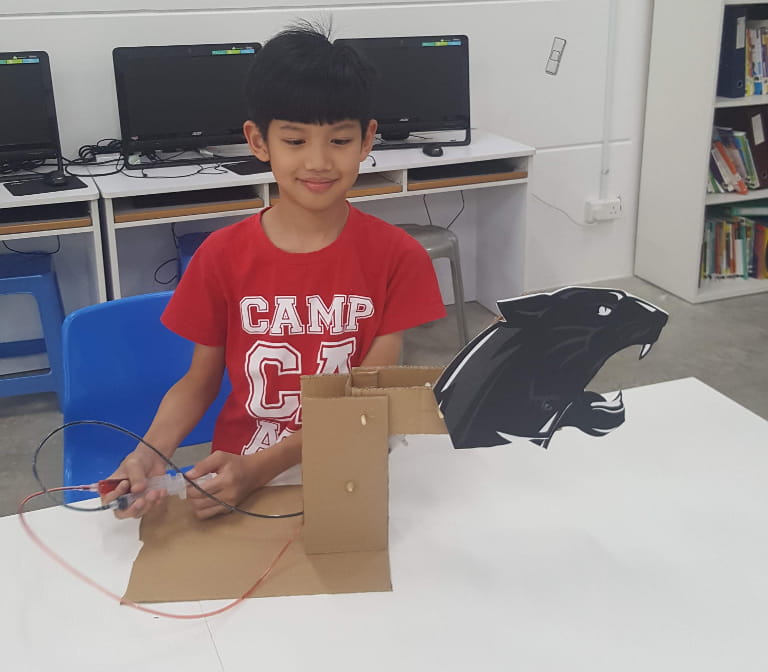 Music with water and micro:bit!
An explosive end to our electrolysis experiment.